YouTube is no longer the home of cat videos and one-off video success. YouTube is now an entertainment destination that is geared towards channel success.
CONTENT:

500 hours of video uploaded to YouTube every minute


SESSION

: 40+ minute average session time


MOBILE:

70% of watch time comes from mobile


AI:

Recommendations engine bases serving decisions on 80 billion signals
YOUTUBE IS A REALLY SMART ROBOT
It watches your videos, listens to your content and learns - all the time.
Focus on bringing people to YouTube and Watch Time


Think of the whole ecosystem (Creator / Viewer / Advertiser)
​AND AIM TO:
​
Increase video watch time


Increase channel watch time


Bring people to the platform


Increase YouTube session times
The Guinea Pig Protocol is how we explain the importance of niche content. It's based on the premise that Youtube now creates unparalleled access to niche communities, allowing creators the ability to create specific content for a specific audience.

Take Guinea Pig lovers for example. Targeting a niche group like this with traditional media is extremely costly with little penetration. Using YouTube however you can create content cost effectively, and reach Guinea Pig fans all over the world with minimum overheads. So what was once a small unviable audience traditionally, can now become a MASSIVE engaged community.
What's your guinea pig?
Channel info: channel name & description

Banner & icon (clear branding and imagery)

Tags (accurate around your content and vids)

Channel trailer (create a hook)

Playlists (categorise content and set an Official Series list)
Faces: close up, eye contact

Strong emotions

Bright background

Contrast

Text: 2-3 words max. & contrast
6. Branding in the correct location
7. Consistency
8. Looks good small
9. Suits the video
10. Easy to understand
This is best practice for most channels. You don't have to do all of these things on every thumbnail.
Make the viewer need to click by creating an information gap.


Include a keyword you want to rank for.
​
Enticing

Create an 'information gap'

Be grammatically correct

Accurately describe the video

Include key word to rank for
REMEMBER,

DON'T POUR SAND INTO THE GEARS OF YOUTUBE.
​
​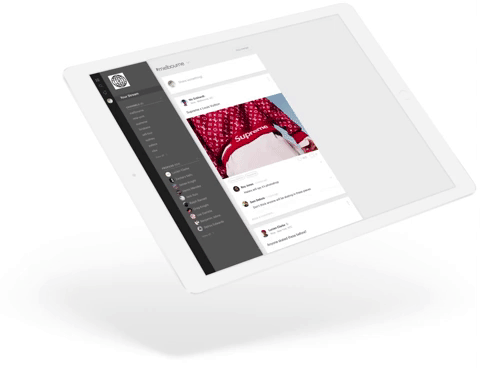 A podcast featuring creators and experts from all over the world sharing their stories of success and failure along with tips on how to build a sustainable career on the world's biggest video platform.
​
​
An online community just for content creators. Connecting creators to a global creator community to share knowledge, unlock opportunities and build global connections.
An online platform to help grow the next generation of content creators. Bringing together the best knowledge and insights from creators and experts all over the world.
​